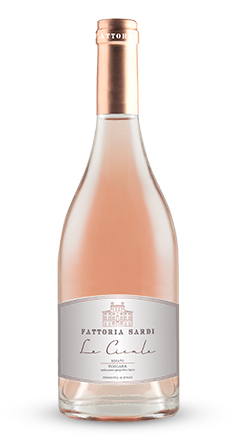 Le Cicale
Toscana I.G.T.
Tasting Notes: The medium-bodied wine offers floral notes of wild roses, ripe raspberries and juicy citrus. Its finish is long and satisfying, leaving a dry aftertaste.
Food Pairings: Excellent for light appetizers, seafood, chicken or light pasta dishes.
Grapes: Sangiovese, Trebbiano, Vermentino & other white wine varietals
Origin: Toscana I.G.T.
Alcohol Level: 12.5%
Recommended Glass: Medium-sized, tulip shaped glass, narrowing at the rim
Serving Temperature: 50 – 54° F
Aging Potential: 1-2 years meant to be enjoyed upon release