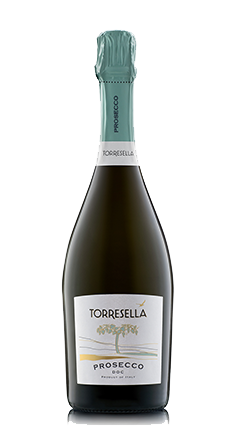 Prosecco Extra Dry
Tasting Notes: Pale straw yellow in color, this excellent example of Venetian sparkling wine is fresh and delicately aromatic, with hints of white florals, toast and candied lemon.
Food Pairings: Can be enjoyed throughout the meal, also excellent with crisp cookies or fruit desserts.
Grapes: Glera
Origin: Treviso and Venezia
Alcohol Level: 11.5 % vol.
Recommended Glass: Medium-sized tulip-shaped, narrowing towards the rim
Serving Temperature: 46 - 50° F
Aging Potential: 1-2 years, meant to be enjoyed immediately
View Our Other Wines
Pinot Grigio
A dry white wine with a straw yellow hue. Aromas of citrus, cut pear and delicate florals. This wine is elegant and well-balanced, with a crisp, refreshing finish.
Learn More