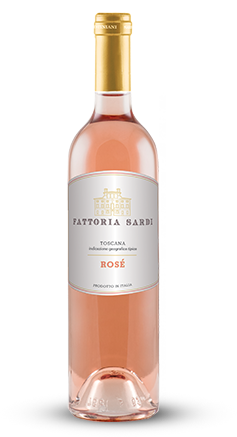 Rosé
Toscana I.G.T.
Tasting Notes: Its color is pale pink, with nuances of onionskin and mango. Its nose is refreshing and light, with notes of wild rose, raspberry and melon. Our Rosé has a fresh, full and well-balanced flavor from beginning to end.
Food Pairings: Ideal for light appetizers, seafood, or light pasta dishes.
Grapes: Sangiovese, Merlot, Ciliegiolo
Origin: Toscana I.G.T.
Alcohol Level: 12.5%
Recommended Glass: Medium-sized, tulip shaped glass, narrowing at the rim
Serving Temperature: 50 - 54° F
Aging Potential: 1-2 years meant to be enjoyed upon release