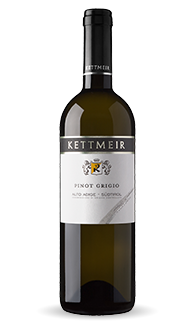 Pinot Grigio
Alto Adige D.O.C.
Tasting Notes: This wine has a bright golden hue with a refreshing nose that integrates classic pear and apple fragrances with elegant hints of floral and citrus. The palate, dry on entry, reveals substantial structure and lingering, refreshing savoriness that make this a versatile wine of outstanding personality.
Food Pairings: A fine aperitif that is also a superb match for seafood salads, meat or fish-based starters served with succulent sauces, full-flavored soups, and white meats.
Grapes: Pinot Grigio
Origin: Mid to lower hillslopes of the west bank of the Adige river and lower Adige valley
Alcohol Level: 13% vol.
Recommended Glass: A medium-sized, tulip-shaped, narrowing at the rim
Serving Temperature: 50 - 54° F
Aging Potential: 2-3 years
View Our Other Wines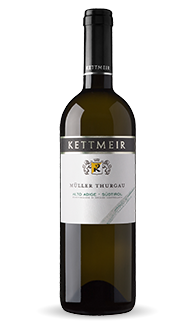 Müller Thurgau
Aromatic, full and fresh. Once you've tasted this intense Alpine varietal, you'll want to share it with the wine lovers in your life.
Learn More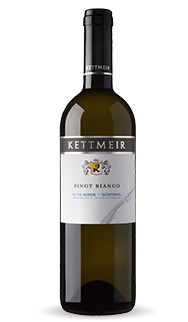 Pinot Bianco
As a fine companion for dinner or a lively addition to your afternoon, discover the delightful taste of this fruity, dry, delicate wine.
Learn More