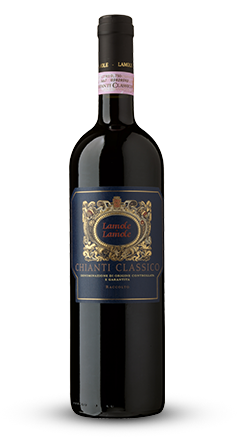 Chianti Classico
Chianti Classico D.O.C.G.
Tasting Notes: Its color is a deep ruby red. On the palate, the oak, held at bay by the wine's ample fruit, leaves room for nuances of preserves and of spices, which are in perfect harmony with the bouquet.
Food Pairings: Excellent with grilled meats and wild game. Pairs nicely with truffles and mature cheeses.
Grapes: Sangiovese (80%) Cabernet Sauvignon (10%) Merlot (10%)
Origin: Chianti Classico
Alcohol Level: 13% vol.
Recommended Glass: A large glass, narrowing at the rim
Serving Temperature: 64 - 68° F
Aging Potential: 5-6 years
View Our Other Wines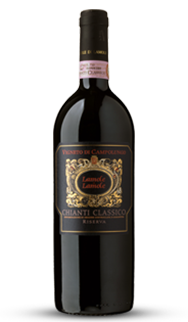 Chianti Classico Gran Selezione
A truly exceptional Chianti Classico, with strength and complexity in perfect harmony.
Learn More