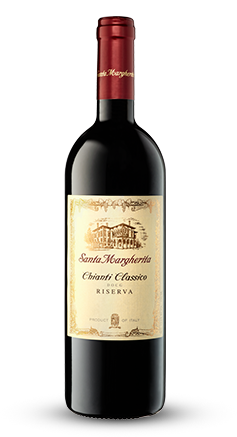 Chianti Classico Riserva
Chianti Classico D.O.C.G.
Tasting Notes: The aromas of this complex red wine range from cherries and plums to gladiolus flowers and earthy flint. The tannic, oak-aged flavors are bright and round, with a dry, warm, earthy finish.
Food Pairings: Best enjoyed with very flavorful dishes, such as tomato-based sauces, mushroom ravioli, beef or pork roasts, and game meats from venison to pheasant. It is also excellent with mature cheeses.
Grapes: Sangiovese (85%), Merlot and Cabernet Sauvignon (15%)
Origin: Chianti Classico
Alcohol Level: 13.5% vol.
Recommended Glass: A large glass, narrowing at the rim
Serving Temperature: 61 - 65° F
Aging Potential: 6-8 years